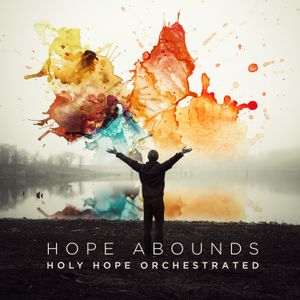 The making of the "Hope Abounds" album was sheer joy! I cannot speak highly enough of all the musicians I collaborated with from the Wheaton Conservatory of Music.  
Elliot Leung was my first connection with the Conservatory. A humble, energetic and extremely creative composer beyond his years, Elliot was a real blessing and opened up new avenues for inviting other musicians into the music of Holy Hope.  
Over and over again I was impressed with the dynamics among the musicians of the various ensembles. With shared mutual respect, everyone contributed suggestions to enhance the arrangements.  
Our recording engineer, Joseph Abdelmelek, brought a keen ear that was attentive to every detail and was critical to the smoothness and overall success of the recording sessions.  
Paul Vermeesch, our graphic designer, did a phenomenal job visually capturing the essence of the music of "Hope Abounds". 
Above and beyond the musical, recording and graphic design talent, I was most impressed with the depth of character, respect, kindness and thoughtfulness of each person who contributed to Holy Hope Orchestrated. 
With much gratitude…