About Kerry Douglass Keyser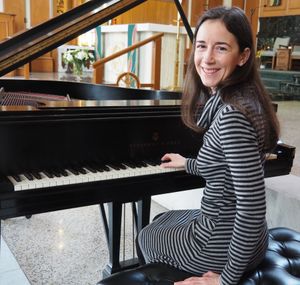 Kerry Douglass Keyser is a composer of spiritual music that stirs the heart and evokes the movement of one's soul. Her music is prayerful and one is naturally drawn into it's meditative quality.

Where some may struggle to quiet themselves, they may find that through the music of Holy Hope, they are more easily able to enter into a place of peace and rest. The songs elicit a sense of hope that comes from the assurance of God's presence in all of life's joys and trials. 
Kerry, a Clinical Professional Counselor and Spiritual Director, leads a contemplative lifestyle of prayer and courageous self reflection. Her personal depth and compassion flow into her musical compositions. One also enters into the heart of Kerry's prayer as she sings and plays the piano for Eucharistic Adoration prayer services.
 
"Lord, even when I am far from You, You are close to me."