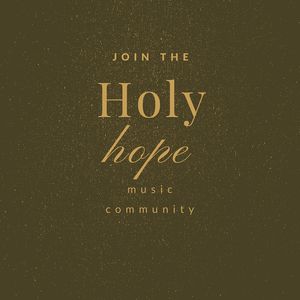 Throughout life, sounds positively and negatively affects our physical and emotional well-being. At Holy Hope Music, it's our mission to create music that enhances our lives as a means of teaching, celebrating and expressing ourselves. Here are few ways our music aims to inspire others.  
Music Therapy 
Music Therapy is an established health profession in which music is used within a therapeutic relationship to address physical, emotional, cognitive, and social needs of individuals. Music is a universal bridge between people and their experiences and it is such a tender, healing moment when a person can be embraced by music. Music therapy also provides avenues for communication that can be helpful to those who find it difficult to express themselves in words. 
If you're a hospice program or music therapist looking for new music to incorporate into your practice, please contact us.  
Prayer and Meditation 
Holy Hope Music is an inspiring resource for worship, prayer and reflection whose songs are influenced by love, faith, healing, comfort in grief and strength. We encourage you to use our music for personal devotion, in small group settings and in church services and larger gatherings.  
If you're interested in downloading sheet music for your church, please contact us.  
Music Education 
Piano teaches a student to focus and concentrate, while helping students develop memorization and build confidence. Holy Hope Music is perfect for the beginner piano student, as well as the more experienced pianist as the composition is simple and meditative.  
If you're interested in downloading sheet music for your piano lessons, please contact us.  
Holy Hope Music strives to create music that positively impact others' lives. Our goal is to enrich our community and contribute to its cultural fabric by offering music that upholds the meditative nature of inspiration and worship through solo piano. We look forward to connecting with you.