To continue our series, here are two more artists who contributed to the Hope Abounds album. Meet Lea Wells and Ryan Dailey. 
Lea Wells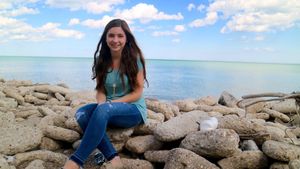 In 2019, Lea Wells will graduate from Wheaton College with her Bachelor's Degree in Music, with Elective Studies in Business. Apart from her musical studies and her participation in the Wheaton College Symphony Orchestra, Lea is a freelance oboist who plays gigs around the Chicagoland area.  
Lea is the oboist for Glorioso. 
Ryan Dailey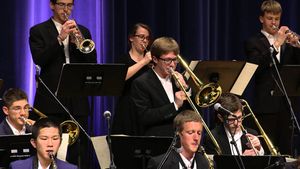 Ryan Dailey is a junior music education major and trombonist at Wheaton College in Wheaton, Illinois. He is the principal trombonist in various Wheaton College ensembles, such as the Symphonic Band, Symphony Orchestra, Jazz Ensemble, and the Brass Quintet. Ryan hopes to serve as a band director in either a private or public school setting. In his free time, he enjoys camping, canoeing, and sports of any kind. 
Ryan is the trombonist for Dance of Joy.