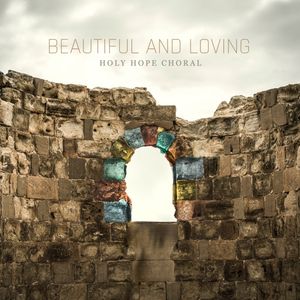 Beautiful and Loving is a window into the sacred. It brings us into the courts of heaven, to offer our song of praise, of love to the one who is Love Himself, joining with the unseen, yet ever present host of angels and saints who pray for us along our journey.
Composer, Kerry Douglass Keyser says, "The album stretched me in my own composition journey as at the outset I did not know how to arrange my musical and lyrical compositions for a four part, SATB (soprano, alto, tenor and bass) choir. Composer Thomas Fielding arranged my first five pieces for SATB. The remaining six pieces I was able to arrange for SATB with the guidance of my composition professor, Dr. Shawn Okpebholo. Shawn has been an absolute joy to learn from and I am extremely grateful for his encouragement, inspiration and truly joyful and humble nature."
Thank you to Joseph Abdelmelek for recording our choir and for David Chown and Silvio Ciccone of Lookout Music Productions for their mastering of Beautiful and Loving. 
With tremendous gratitude for all who helped bring about Beautiful and Loving!