Last week, we met three musicians who performed on the new album, Hope Abounds. This week, we're excited to introduce you to two more artists, Elliot Leung and Paul Vermeesch, who also contributed to the Holy Hope Orchestrated: Hope Abounds album. 
Elliot Leung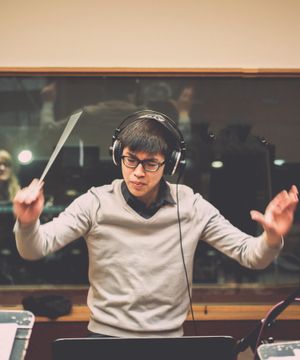 Elliot Leung is a composer, orchestrator and multi-instrumentalist. Leung began his musical training at age 5 in the Hong Kong Academy of Performing Arts under Mr. Laurent Perrin and obtained ABRSM performance diplomas in both cello and piano at a very young age. He holds a Bachelor of Music degree in Music Composition from Wheaton Conservatory of Music, where he was privately taught by Marty O' Donnell, David M. Gordon and Shawn E. Okpebholo. While attending, he was the winner of the Schultheis Chamber Music Composition Competition. He began his career by working as Leon Ko's scoring assistant on 暴瘋語 (Insanity), a cinema blockbuster from Hong Kong in 2014.
Elliot arranged the songs on the Hope Abounds album. 
You can connect with Elliot via his website, or on Instagram and Facebook.  
Paul Vermeesch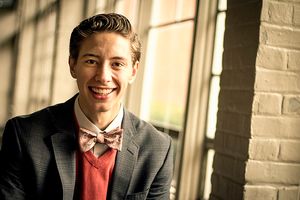 Paul Vermeesch is a student and artist who dreams of being a real-life explorer. When not tinkering with plastic, pixels, or platitudes, Paul might be off in the woods, training horses, or debating Terrence Malick films. Hailing from a farm in the rural hinterlands of Northern Michigan, he is currently enrolled as a student at Wheaton College. He designed the album cover for Hope Abounds.
You can visit his website at paulvermeesch.com